"Innovation is our inspiration" by Meredith Waterford, Managing Director.
With over thirty years experience, Grassman are acknowledged as leader in the design and development of Sports Surfacing System and Grassman rightly so ranks as one of the leading synthetic turf manufacturers in the world.
Grassman is the largest manufacturers of synthetic grass in Australia and the only company in Australasia with in-house yarn extrusion. We supply throughout Australia and the world through a trained and experienced contractor network and export worldwide.
Grassman use the highest quality raw material components and employ the latest techniques in yarn extrusion, tufting, backing finishing and packaging. Since 1982 We have produced millions of meters of synthetic grass for all sports, leisure, display and landscaping purposes.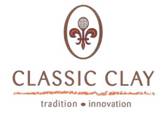 We have established a worldwide reputation for product excellence and innovation. Over half the annual production line is exported.
Grassman is today the largest fully integrated producer of synthetic grass in Australia, with factories in Melbourne and Sydney.
With a keen eye for innovation, Grassman was the first manufacturer to raise tram lines for tennis courts, creating the patented synthetic red clay courts - Classic Clay TM.