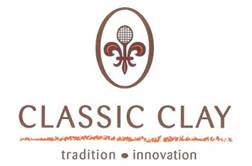 Classic Clay is quite simply a revolution in the clay court world and resulted from lateral thinking and many years of testing and development.
The Classic Clay tennis surface 'system' incorporates patented technology to achieve extremely low maintenance, world-class clay surface playable in wet and dry weather conditions.
The playing surface retains all the attributes of a traditional clay court and introduces numerous unique benefits. The surface plays like clay, slides like clay, has consistent ball bounce characteristics and looks exactly like a perfectly prepared clay court with virtually NO maintenance.
The component primarily responsible for the 'clay-like' character of the Classic Clay system is the uniquely developed mineral infill. It is commercially sieved, colour pigmented and furnace fired to achieve a consistent size, shape and an enamel like coating. The coating prevents the surface from binding or compacting and contributes to the superior drainage qualities of the Classic Clay system.
The complete court system is easily installed, easy to maintain, very cost effective and environmentally friendly. It is suitable for any upgrade, rejuvenation or new court construction.
If you are considering a long lasting and low maintenance clay court for your club, resort or home, the Classic Clay surface is increasingly becoming your first choice of professionals and enthusiasts around the world.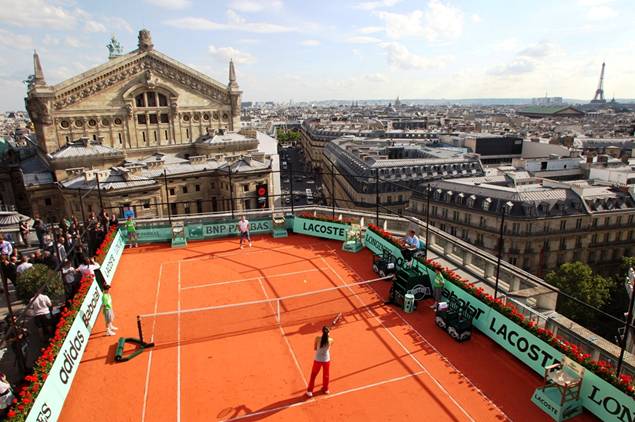 Classic Clay™ installation on the rooftop of Galeries Lafayette in Paris
Advantages

Comparison with other surfaces